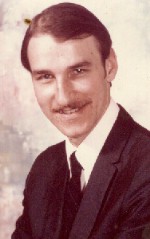 Daniel Edwards, age 19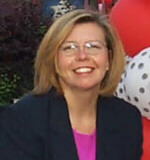 Marion (Behrens) Edwards
Daniel Albert Edwards is the son of Albert Clarke Edwards and Margaret Cluff. He was born in 1949 in California.
In 1972, he married (1) Sue Ann Christiansen in California. She was born in 1951 in Idaho. They divorced in 1997 in California.
In 1999, he married (2) Marion Silvia Behrens in California. She was born in 1956 in Germany. She was previously married to Robert Wintringer III and had two sons with him: Jeremiah Christian Wintringer and Jason Daniel Wintringer.

Children of Daniel Albert Edwards and Sue Ann Christiansen:
Jacob Aaron Edwards (Sr.) was born in 1973 in California.
Stephanie Erika Edwards was born in 1975 in California.
Rebecca Sue Edwards was born in 1976 in California.
Joseph Daniel Edwards was born in 1977 in California. In 2001, he married Jessica Graham in California.
Joshua Seth Edwards was born in 1979 in California.
Mary Elisabeth Edwards was born in 1981 in California.

Sources
All information about this family from the personal knowledge of Daniel Edwards, himself.