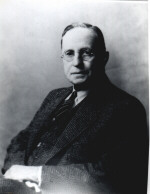 Chester Snyder Cassingham (Sr.)
(Photo from the collection of Chester Snyder Cassingham (Jr.)
[scanned by Paul Jacque Cassingham])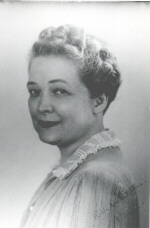 Muriel (Whitman) Cassingham
(Photo from the collection of Chester Snyder Cassingham (Jr.)
[scanned by Paul Jacque Cassingham])
Chester Snyder Cassingham (Sr.) is the son of Edwin Wallace Cassingham and Margaret Ione Snyder. He was born 23 Aug 1890 in Wilmington, Will, Illinois and died 27 Jul 1957 at age 66 in Warrensburg, Johnson, Missouri.
On 2 Aug 1914, he married (1) Muriel Whitman in Salina, Saline, Kansas. She was born 15 Feb 1894 in Sabetha, Brown, Kansas and died 12 Apr 1955 at age 61 in Kansas City, Jackson, Missouri.
Then, on 7 Oct 1942, he married (2) Opal Clara Cross in Lexington, Lafayette, Missouri. She was born 9 Oct 1904 in Iberia, Miller, Missouri and died 27 Feb 1988 at age 83 in Whitewater, Jefferson, Wisconsin. She was previously married to a Mr. Lee.

Children of Chester Snyder Cassingham and Muriel Whitman:
Chester Snyder Cassingham (Jr.) was born 17 Jun 1915 in Warrensburg, Johnson, Missouri. .
Nancy Jane Cassingham was born 18 Feb 1920 in Warrensburg, Johnson, Missouri.
Emily Frances Cassingham was born in 1923 in Missouri.
Children of Opal Clara Cross and Mr. Lee (but then legally adopted by Chester Cassingham):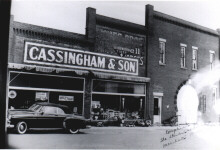 Cassingham & Son, Warrensburg, MO
(Photo from the collection of Chester Snyder Cassingham (Jr.)
[scanned by Paul Jacque Cassingham])
Sources
Chester Sr. & Muriel: Births and Deaths given in a letter from son, Chester Jr., to Daniel Edwards (1973).
Opal: Death from the Social Security Death Index (SSN 493-22-8719). Last residence is assumed to be the deathplace.